Children in Need, Leeds - 1991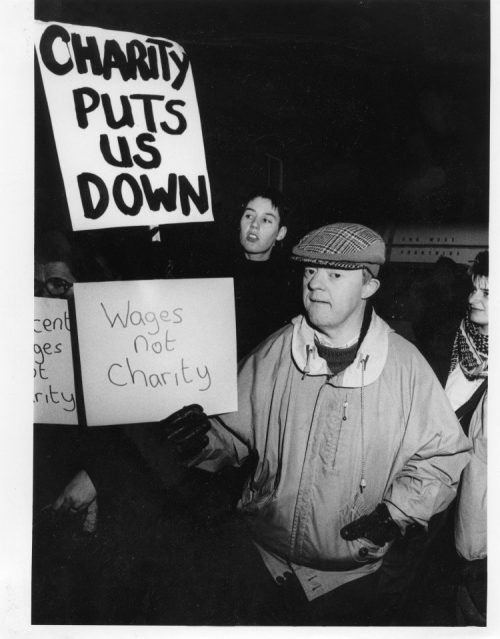 About
This protest was outside the BBC Studio in Leeds. It was in opposition to the Children in Need event, part of which was being filmed in the studio. Children in Need is an annual fund-raising event organised by the BBC. Disabled people object to the imagery and language used which makes disabled children an object of pity.
Description
A black and white photo.
There are 4 people, two in the main focus of the photo. Both people are holding placards, the top placard is held by a person in the background and says 'Charity Puts Us Down' in block capitals. The person at the front, wearing a flat cap and gloves, is holding a piece of paper saying 'Wages Not Charity' .
To the left you can just see the outline of a person holding a placard which should say 'Decent Wages Not Charity', you can only see cent ges ot rity.
To the right is half of the face of another person.