Handcuff: ADAPT Protest, USA - 1998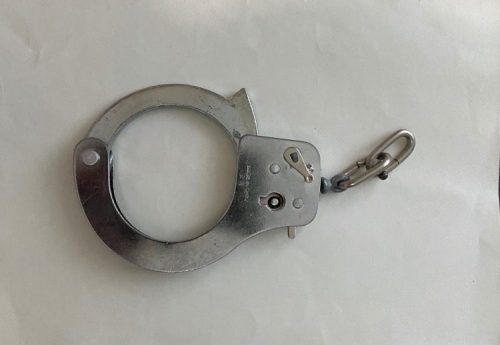 About
Non-violent Direct Action has been a necessary and important tactic used by disabled people to draw much needed media and government attention to our exclusion from many aspects of society. This half of a handcuff was used in October 1998, to attach a protestor to the door of the Department of Health and Human Services in Washington DC, USA. The protest was organised by the American national disabled people's organisation ADAPT, because the Department had gone back on commitments to enforce the ADA (Americans with Disabilities Act).
Description
Half of a set of Police-style handcuffs, which are silver-coloured metal.
It is a circle of solid metal.
There are a few metal links coming from the circle.